Product Description
BLACKVUE DR750LW-2CH (16GB) Front & Rear Full 1080P + LCD Sreen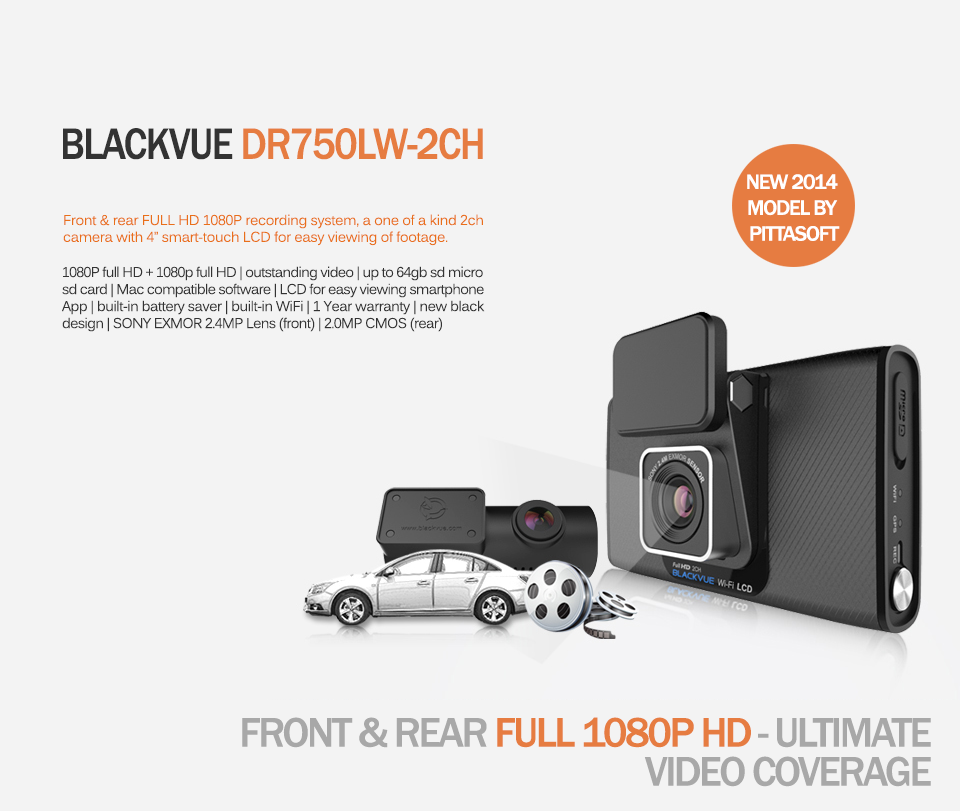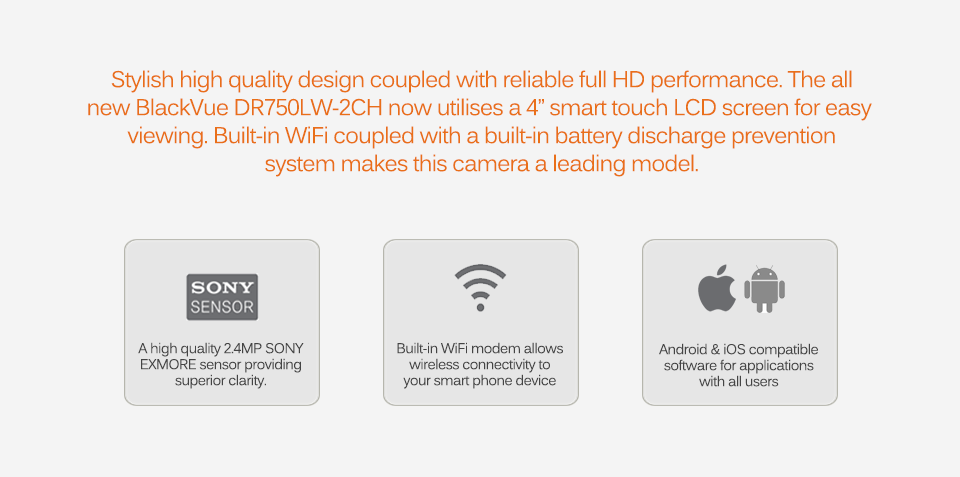 Main Features
Picture in Picture
The new DR750LW LCD model allows the user to easily navigate through various settings and view recorded video with picture in picture display. Simultaneously watch front & rear video without having to swap between angles.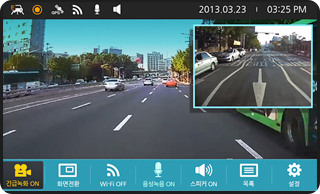 WiFi Capability
The new BlackVue DR750LW-2CH is a world first in-car camera system for your car that incorporates easy wireless viewing. The built-in WiFi function enables the user to connect to a smart-phone or table device so they can download footage for later viewing. Users can now view the files they need on the LCD screen, and then download these to a smartphone or tablet device for safe keeping.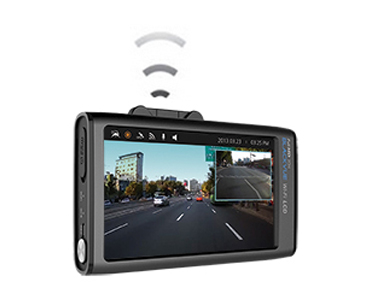 Smartphone App
The feature packed BlackVue App is free to download for all customers, this innovative App works on both iOS and Android devices. The camera can connect to your smartphone or tablet device using the App, once connected, the user can download footage, view a live feed, save settings and more.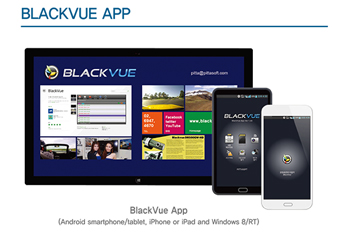 Wireless Firmware Upgrades
The new BlackVue DR750LW-2CH now enables you to carry out important firmware updates with ease. Simply carry out the firmware updates using your smart-phone device. No need to remove the SD card and put it into a PC to do the updates.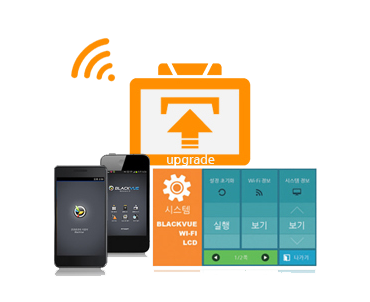 Crystal Clear Video
High quality 2.4MP SONY EXMOR Lens offering 1080P Full HD resolution at 30 frames per second provides smooth recording with easy license plate recognition. Day & night will both give a clear picture due to the high quality SONY lens now being used.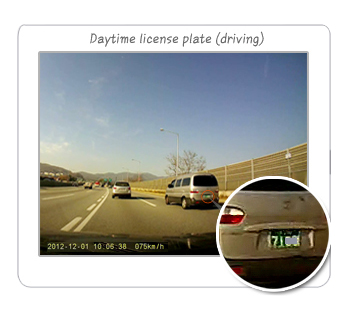 Automatic Shutdown Protection
Car cameras at times can be exposed to significantly high temperature conditions when mounted in parked vehicles with no ventilation. To ensure the protection of the DR750LW components, the system is designed to automatically shutdown in the event of the camera exceeding 80'C degrees.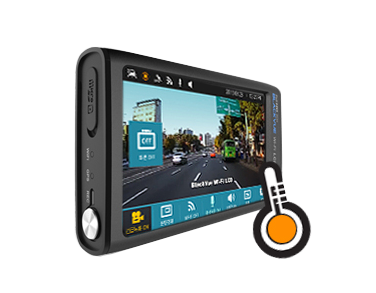 Product Snapshots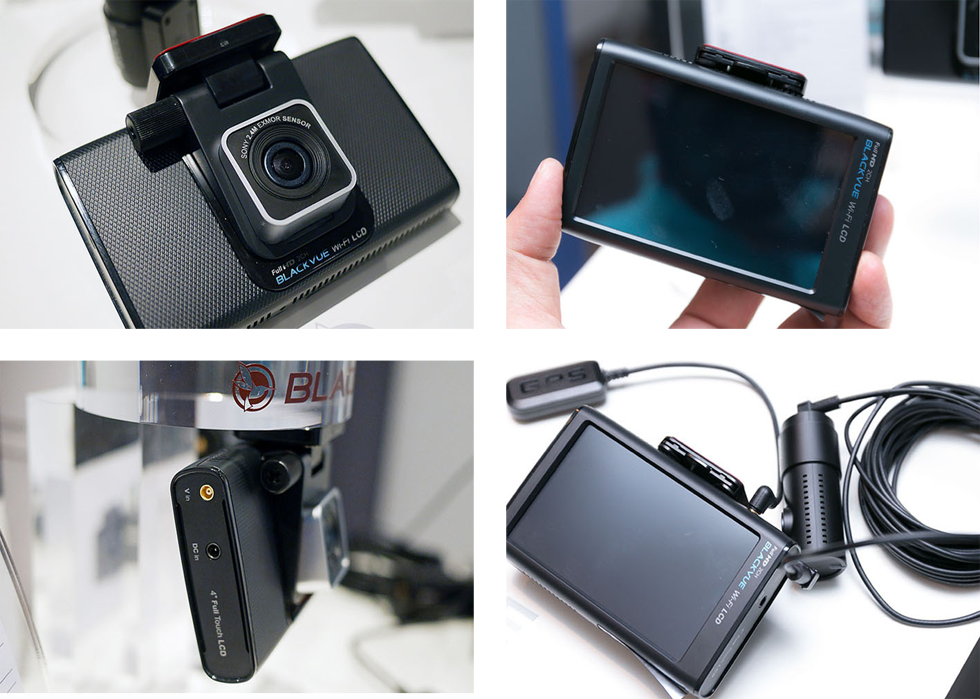 Viewing Software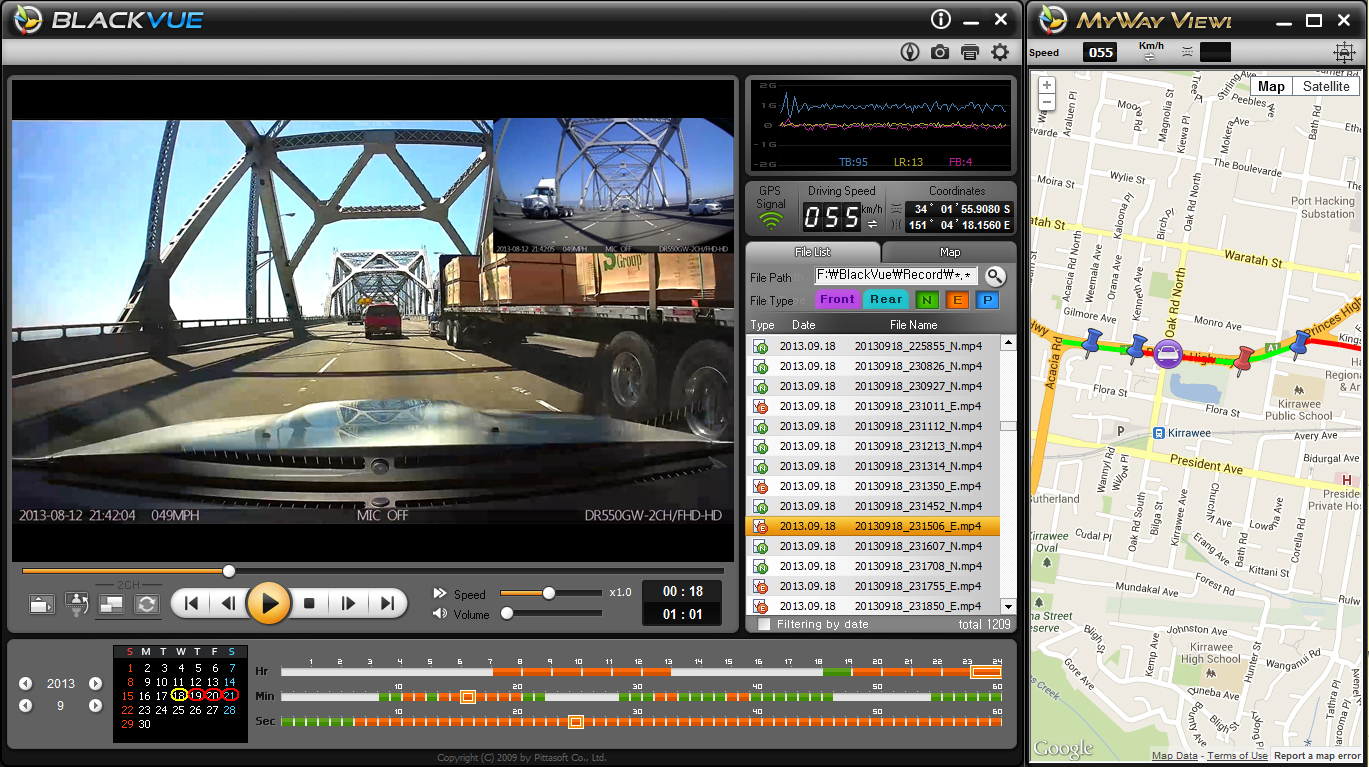 Model name : DR750LW-2CH
Cameras
Front : 2.4M SONY EXMOR CMOS Sensor
Rear : 2M CMOS Sensor
Angle of View
– FRONT : Diagonal 146˚, Horizontal 115˚, Vertical 85˚
– REAR : Diagonal 129˚, Horizontal 108˚, Vertical 57˚
Resolution / FPS
– FRONT : Full HD (1920 x 1080) @ 30fps
– REAR : Full HD (1920 x 1080) @ 30fps
Compression Codec : MP4
G-Sensor : Built-in
Wi-Fi : Built-in
GPS : External *Sold separately
Microphone : Built-in
Speaker : Built-in
LED
– FRONT : Security LED, GPS LED, Wi-Fi LED, Rec LED
– REAR : Security LED
LCD : 4 inch WVGA (800×480) with Touchscreen
Recording Mode : Emergency/Normal/Event/Parking
Memory : micro SD™ card (Up to 64GB)
Battery : Built-in Super Capacitor
Input Voltage : DC 12V – 24V
Operating Temperature : -20℃~60℃
Storage Temperature : -20℃~70℃
Power Consumption : Max 10W (Avg. 6.6W)
Voltage Cut-off Options : 11.8 / 12 / 22.8 / 23.2V
Voltage Cut-off Time : 12 / 24 / 36 / 48 / 72 Hours